SOMOS offers a wide range of high quality, tried and tested consumables.
Years of perfecting the lapping and polishing processes, for very specialized applications and a diversified clientele, have led to the validation of a wide range of consumables.
These products complement the « Machines & Accessories » offer and reinforce the attractive package of available solutions.
SOMOS offers diamond powders, various abrasive solutions and a wide range of polishers.
SOMOS offers several mechanical parts and "tailor-made configurations" in different materials and metal alloys according to the desired specifications: surfacing plates in cast iron, steel, aluminum, etc.), pinions and crowns, satellites (lap-in and polishing) in steel , epoxy, PVC, pellet satellites, ceramics, brushes.
SOMOS also offers complete configurations (gear and roller chain profiles).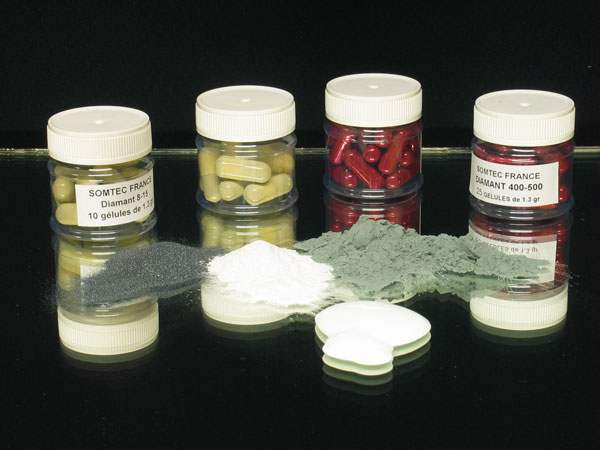 Pellets « Diamant » – Liants résine, métal et vitrifiés.
Diamond – monocrystalline or polycrystalline type – of all grain sizes Packaging:
Conditionnements :
In jar of 25 capsules of 1.3 g each
In free diamond pot of 5,000 or 10,000 carats
Abrasive slurries are formulated to remove the last layer of surface deformations.
Different types of suspensions are available, in aqueous form, from Alumina, Silicon Carbide, Colloidal Silica or Diamond bases.
They allow suitable solutions for all stages of the process (Lapping, polishing, super polishing).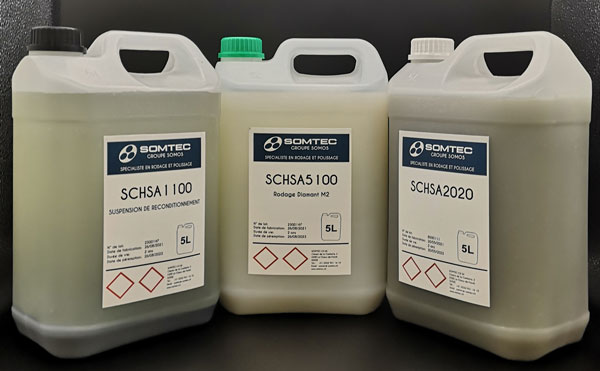 SOMOS offers satellites for all types of double-sided lapping and polishing machines in PVC, epoxy (fiberglass), steel:
PVC from 1 mm thick.
Epoxy from 0.15 mm thick.
Steel from 0.2 mm thick.
Hardened steel from 0.2 mm thick.
SOMOS has been using polishers selected from the best suppliers for many years, we regularly test the performance on our machines in our laboratory. We can guarantee you a leading supply of a wide variety of synthetic polishers.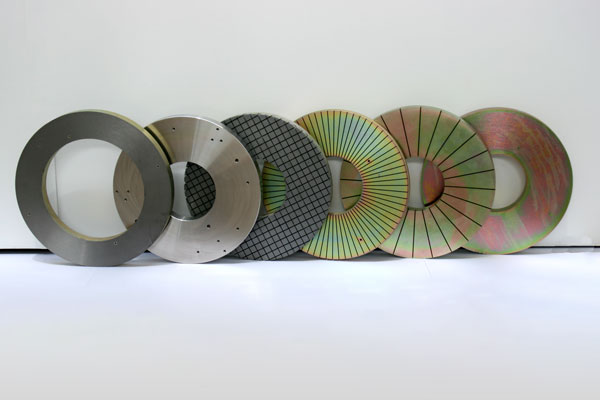 SOMOS offers many mechanical parts:
Trays of different diameters, in cast iron or stainless steel. They can be smooth, grooved or checkered
Pinions and crowns
Spherical tools
Brackets